Our Site
LOCATION
Wapping Wharf is in a prominent location on a bend of the Floating Harbour and the River Avon New Cut. It is close to the communities of Southville and Bedminster, the harbourside leisure route and city centre.
Most of the site has already been completed by Umberslade or is under construction. Wapping Wharf North is currently a temporary home for the CARGO shipping container development and a car park and is the last part of the site to be redeveloped.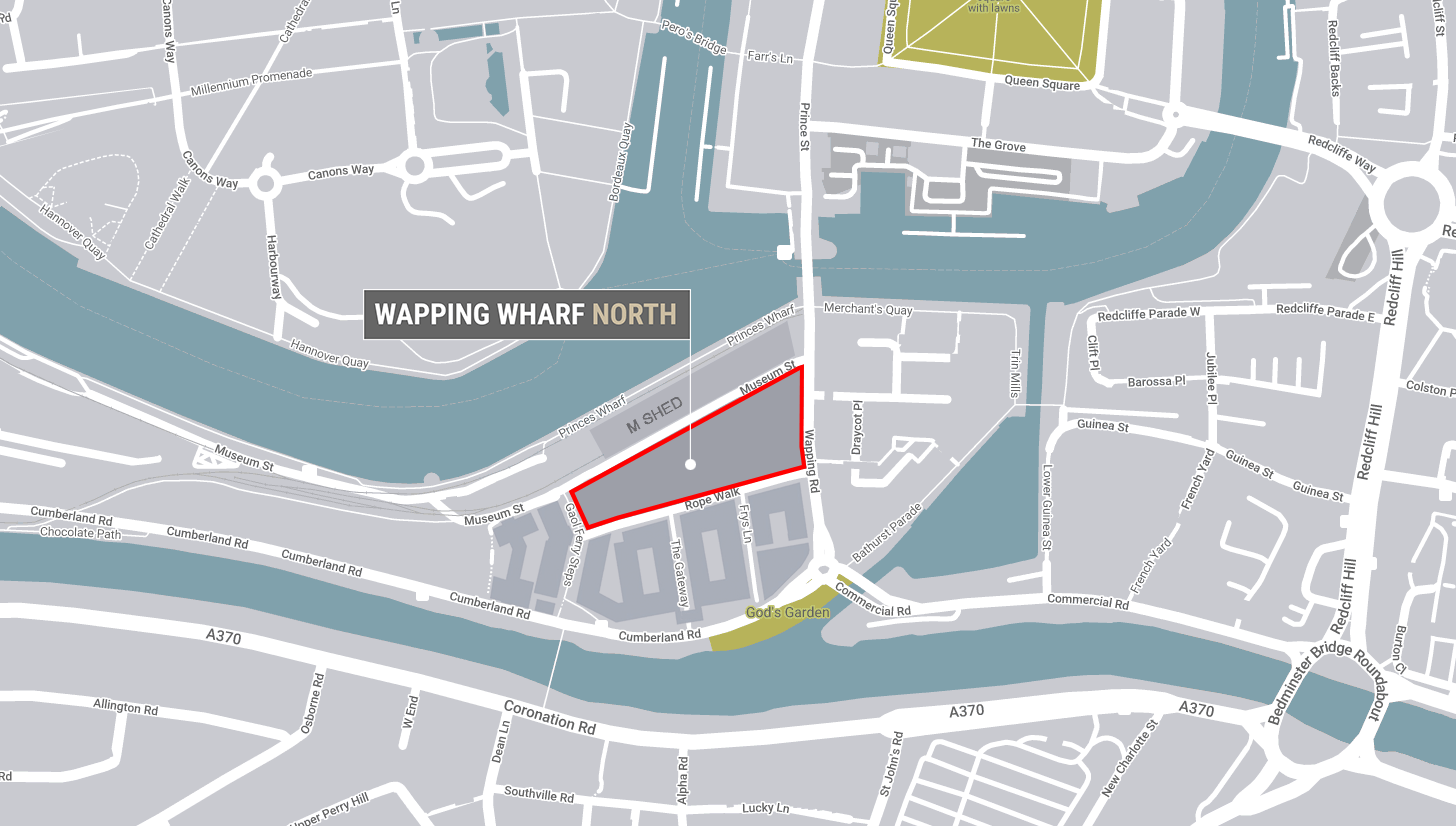 SITE HISTORY
Wapping Wharf is located in a part of Bristol with a fascinating history. Home to a thriving shipyard for over 200 years, it was also the site of the New Gaol where the notorious Bristol Riots started in 1831. Later sold to Great Western Railway for rail yards and buildings, the site became dilapidated after dockyard trade plummeted in the 1960s.
A ten-storey granary warehouse on the harbour edge was replaced with cargo sheds in the 1950s, which later became the Industrial Museum. In 2011, these were redeveloped into M Shed, the museum of Bristol.
The Wapping Wharf site, which lies behind M Shed, was derelict until it was bought by Umberslade in 2006.